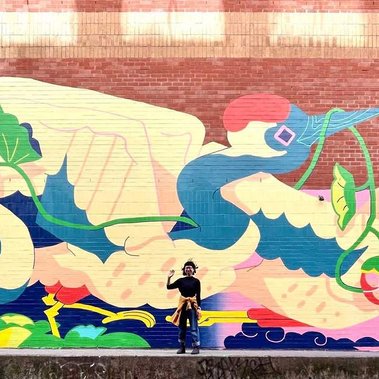 Wenting Li is an artist, illustrator & inveterate reader working out of Tkaronto/ Toronto. Her practice includes drawing & painting, ceramics, murals, comics-making and community arts programming, all with a preoccupation for colour, form, and narrative.
Wenting is especially interested in the subtleties of complementing diversity in story with representation and image. Her work seeks to visualize the ephemeral space where broader spheres (science, mythos, mystery) intersect and extend our human experiences: interconnection, online life, migration, the routines of the everyday.
Say hello: wenting.draws@gmail.com
clients
The New York Times; Twitter; Slack Corp; PLANSPONSOR; The Walrus; Johns Hopkins Health Review; Harvard Magazine; Annick Press; Longreads; The Globe & Mail; Polaris Music Prize
exhibitions
the plumb - plumb bar; Toys & Novelty, Toutoune; Portals, WOW x WOW; Power in Numbers, Gallery Nucleus; TCAF 2019; All Day Breakfast, Northern Contemporary
awards
National Magazine Awards 2021; American Illustration 37, Chosen; Society of Illustrators Student Scholarship Competition 2017; Illustration West 55; American Illustration 35, Chosen.